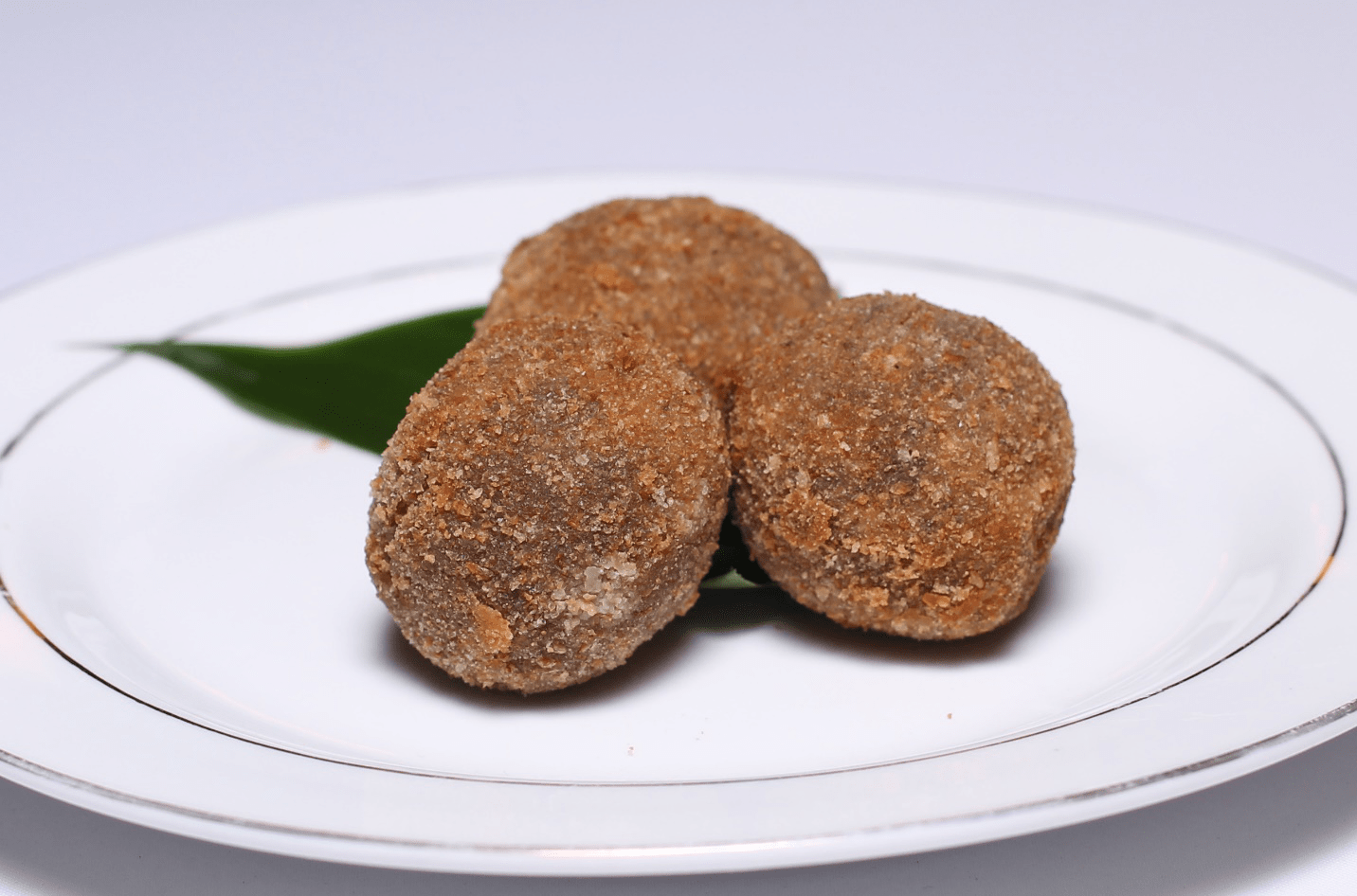 Sweet Potato Croquettes
| Ricardo Keith
Makes 15 balls.
1 pk. Green Hills Organic Sweet Potato Powder
3 cups water
½ oz. garlic (diced)
3 oz. onion (minced)
½ cup Green Hills Honey
½ tbsp. cinnamon powder
¼ oz. salt
8 oz. bread crumbs
8 egg whites
¼ pk Green Hills Organics Soft Yam Powder
½ gallon vegetable oil
Method
Sauté onion and garlic in 4 tbsp. vegetable oil. Add water to sautéed seasoning. Let simmer for 2 mins then add sweet potato powder, add salt and pepper and stir over heat for 3 mins. Remove from heat and let cool.

After the sweet potato mixture is cooled role into medium sized balls. Breaded with white yam powder, egg white wash and coat with bread crumbs. Let coated balls rest for 3 mins

Pour remaining vegetable oil into skillet. When the oil reaches 365 degrees farenheight place breaded balls into hot oil and fry until golden brown.
Remove and drain on paper towel